Posted By: aeromorning 11/10/2021

On October 26, in an emblematic place of European aerospace research and innovation, the B612 in Toulouse, will be held the first edition of the Excellence Club Aerospace Awards.
Workshops are planned from 2:00 pm to 6:00 pm during which interesting workshops will be proposed (some limited to 20 people). These include presentations of the projects of the winners who submitted applications in the categories of cybersecurity, green aviation, digitalization, innovation 2021, and inspiring student.
There will also be a workshop on "what will be the future of sustainable air transport in 2035" by Xavier Tytelmann, a consultant specializing in this field, as well as other themes described in the ticketing service dedicated to the awards on the website www.excellence-club-aerospace.com.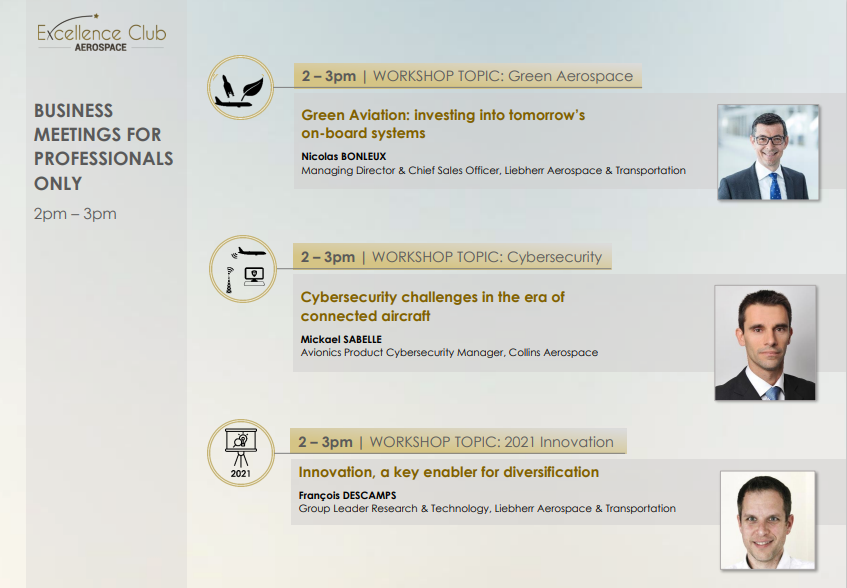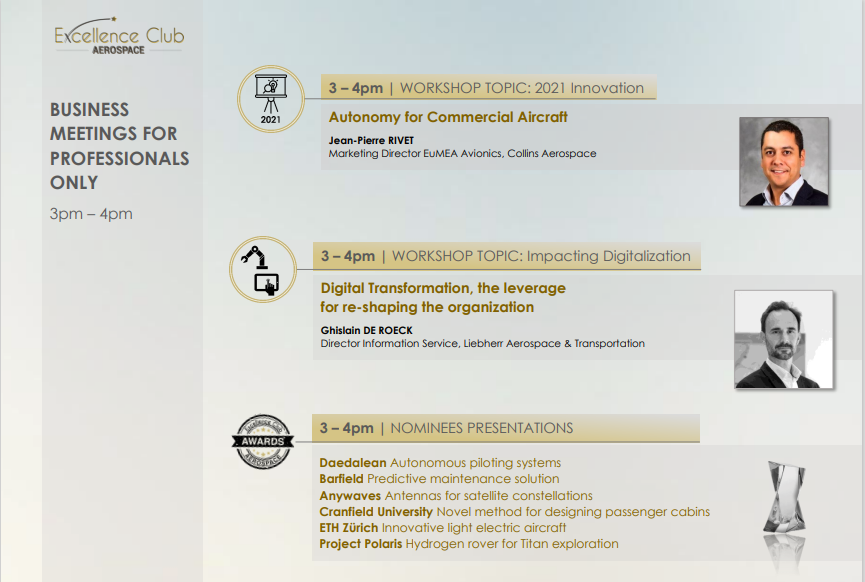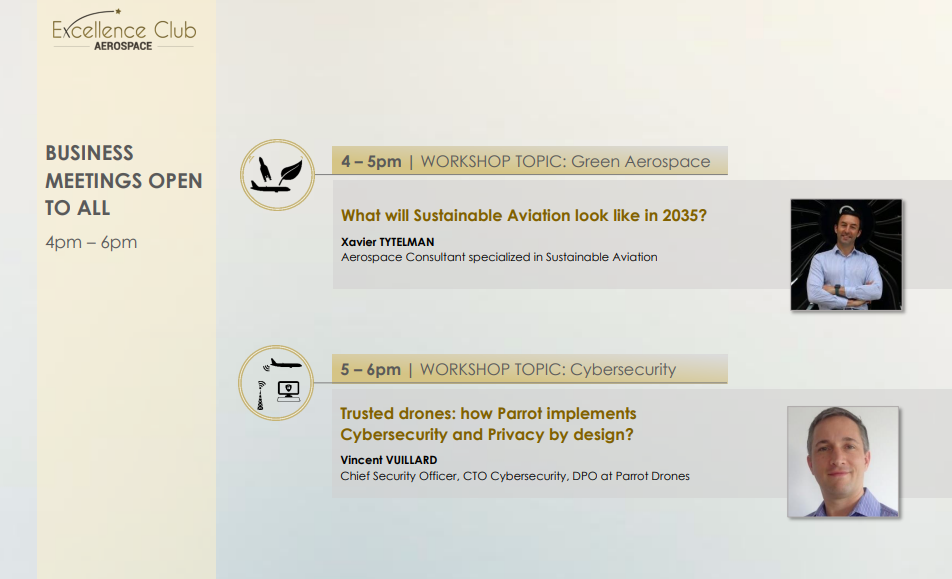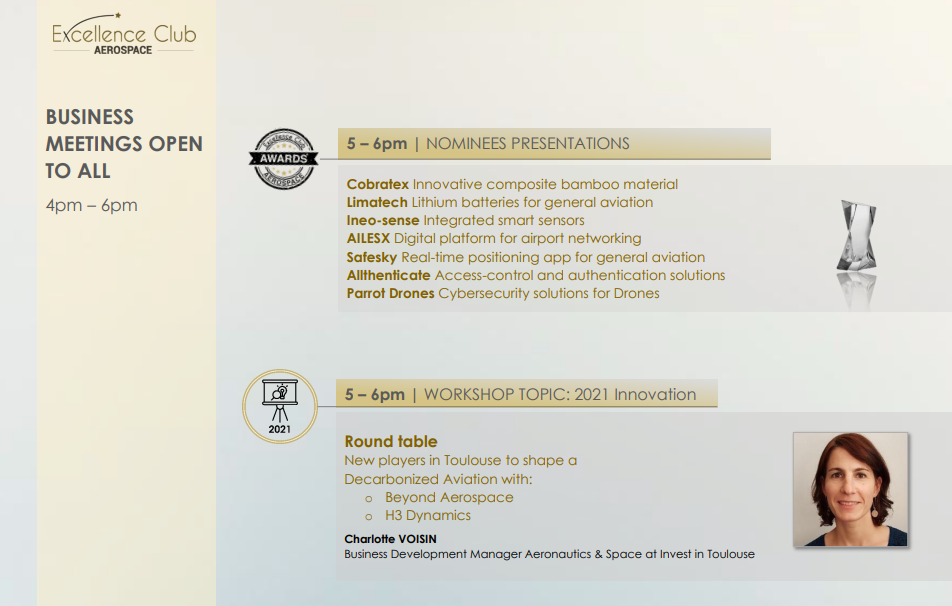 Innovative projects will be presented and explained and then rewarded for their disruptive and unifying character, with a viable market. An independent jury composed of professionals from the aerospace industry has selected 5 winners, who will receive their trophies during a ceremony from 6:30 to 7:30 pm.
Fourteen applications stood out, and come from France and Occitania but also from Belgium, Switzerland, Great Britain and the United States. Five of them will receive a trophy from Baccarat. In addition to a crystal trophy, the students will receive a valuable drone donated by Parrot, the company sponsoring the student prize.
In order to select the winners in the fairest way possible, the jury evaluated each entry according to the theme of the category through a factual analysis. Then, to assign a score, generic criteria common to all award categories were evaluated: 1. Originality, innovative dimension and efficiency of the solution 2. Impact of the solution within the aerospace industry 3. Human strength within the company or cohesion of the project team 4. Future of the solution, potential, and future ambitions.
In addition to these four criteria, the members of the jury were asked to learn more about the solution presented by consulting Internet or media content.
The awards are divided as follows: Green Aeronautics, Innovation 2021, Aerospace Cybersecurity, Digitalization Impact and finally a prize for students: The Inspiring Generation Award.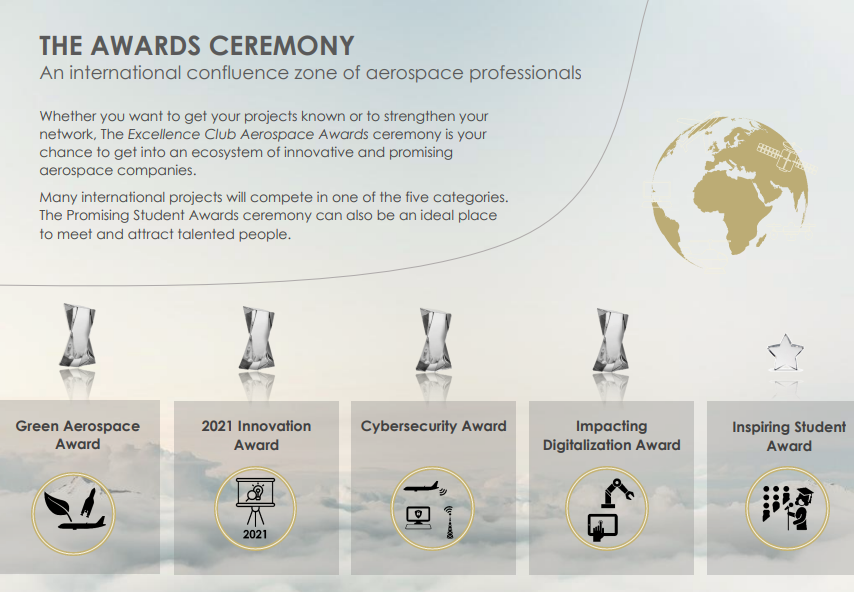 Among the sponsors of these awards, Toulouse Metropole is Major Sponsor, Liebherr Aerospace, Collins Aerospace, iBASEt, ISOONE are Gold Sponsors, Sicoval and Parrot are Silver Sponsors. In support of this beautiful event, the B612, GBI consulting, Space Forum, La Lettre M, Sat Conseil, Invest In Toulouse, Aerospace Valley, are partners of the event.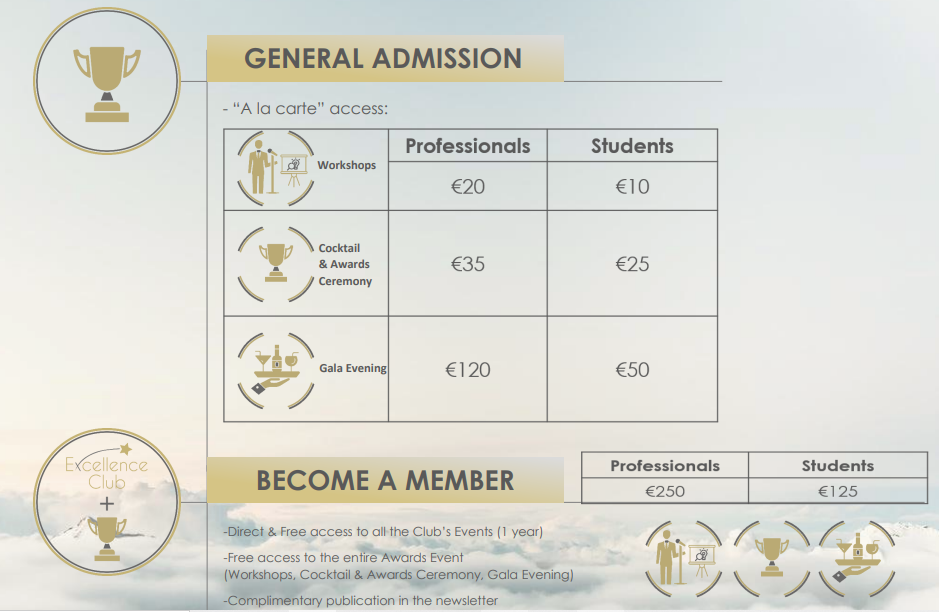 The event is designed for professionals and students. The workshops from 2 to 4 pm are reserved for professionals, and from 4 to 6 pm these same professionals will open their workshops to all, including journalists and students. These high-level workshops are offered at affordable rates.
A meeting not to be missed to expand your network and exchange on the future and innovation.