Osaka, 26 October 2020
Routes on sale: All domestic and some international routes
Applicable boarding period : Domestic routes Feb.1, Monday- March, 27, 2021, Saturday
International routes Dec.24, 2020 (Thu) -March 27, 2021 (Sat.)
Sales start date: Oct 26, 2020(Mon.) 04:00 p.m
Peach Aviation Limited ("Peach", Representative Director and CEO: Takeaki Mori) will start additional sales on all 28 domestic routes and three international routes for the 2020 winter schedule.
For domestic flights, from Feb. 1 to March 27 2021, we will sell tickets for 28 routes including the Nagoya (Chubu) to Sapporo (Shin-Chitose) and Sendai Route, which entered service on Dec. 24 as Peach's first route to and from Chubu Airport.
In addition, international flights will go on sale from Dec. 24 to March 27 for the three routes, Osaka (Kansai)/ Tokyo (Haneda) / Tokyo (Narita) to Taipei (Taoyuan), which resumed operations on Oct. 25 for the first time in about seven months.
Routes that will go on sale are shown in the table below. Tickets can be purchased via the Peach website (flypeach.com/en) and at the Contact Center.
Peach had reduced and suspended flights on certain routes due to the spread of COVID-19, but it resumed operations of all domestic routes on June 19 and on some international routes on Oct. 25. Peach will provide safe and reliable travel in the skies under the theme of "Bridging your sky",
connecting various regions, while continuing to take thorough measures to prevent infection.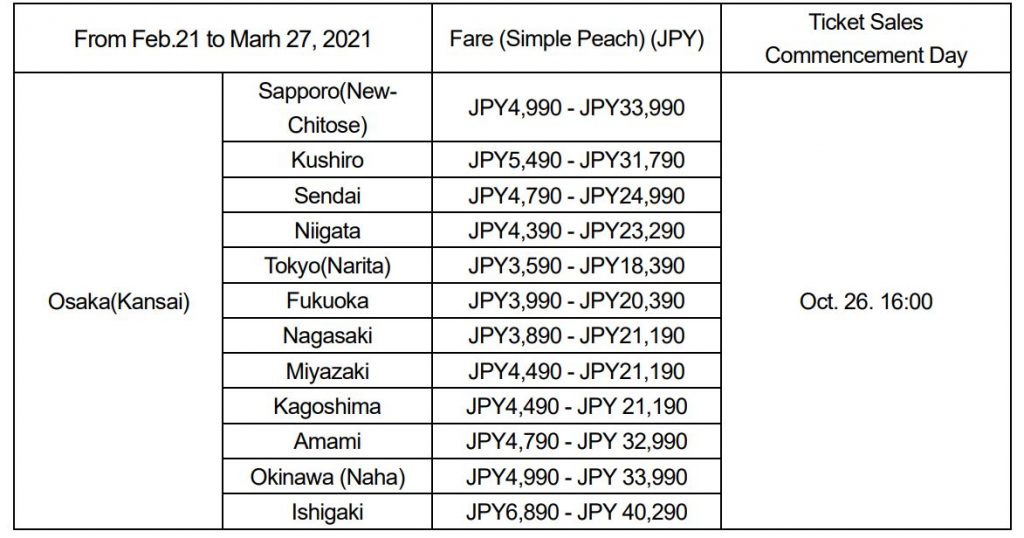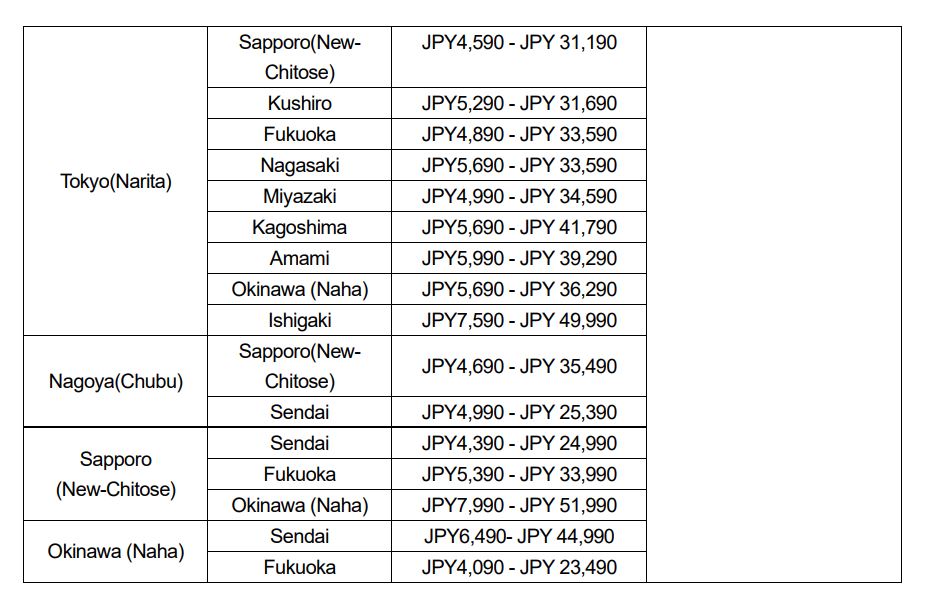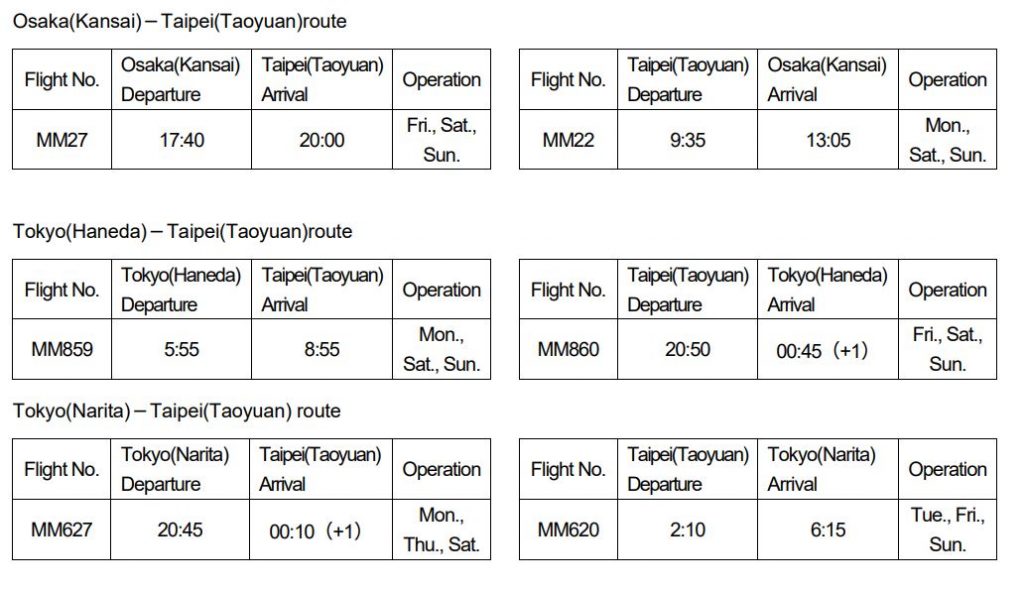 The fares refer to a single Simple Peach fare (including consumption tax) per seat.
Payment fee and airport usage fee, etc. are required separately.
Check-in baggage and seat reservations are charged separately.
Booking fees are charged separately when tickets are purchased at the Contact Center or airport counter.
Fares change depending on seat availability, and the fare that is valid at time of purchase is applicable.
Fares and usage conditions may change or be added to without prior notice.
The flight schedule is contingent on approval by the relevant authorities.
Source : flypeach
flypeach.com/en