Médis France, 19 October 2020
VoltAero, which is evolving the Cassio family of hybrid-electric airplanes, has joined with French airport and infrastructure operator Edeis to promote sustainable air transportation for regional mobility by using more-electric aircraft with low noise and reduced emissions.
Within the framework of their joint agreement, the two companies will focus on developing an ecosystem that fosters the emergence of hybrid-electric aviation – particularly for short- and medium-haul air services.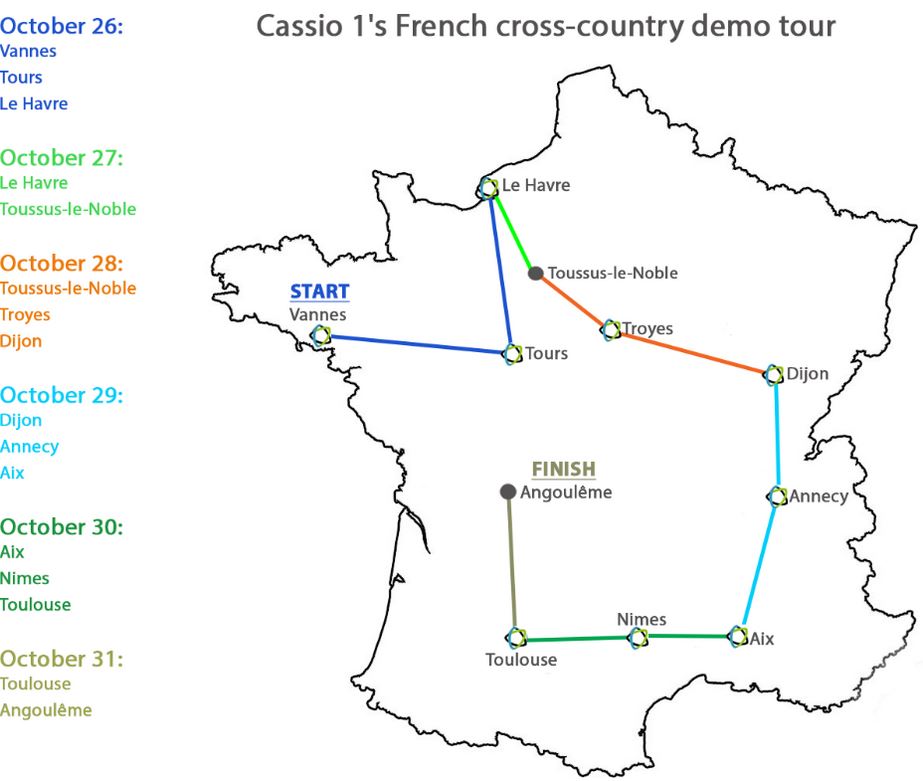 "Our relationship with Edeis marks another step toward VoltAero's goal of making sustainable air transportation a vital lifeline for the thousands of regions worldwide that require short- and medium-haul air services, but which have been progressively abandoned by the airlines," said Jean Botti, VoltAero's CEO and Chief Technology Officer.
VoltAero is developing the family of four- to 10-seat Cassio airplanes that are powered by the company's proprietary hybrid-electric power module. Based at the Royan-Médis Airport in southwestern France, VoltAero is targeting to deliver Cassio production aircraft beginning in late 2022.
To underscore the promise of hybrid-electric air services for regional air links, VoltAero and Edeis have organized a cross-country demonstration tour in France using VoltAero's Cassio 1 flight test aircraft, which is to visit 11 destinations.
Planned for Oct. 26-31 (weather permitting), this first-ever travel circuit of its type will depart from Vannes in the Brittany region, and is to involve stopovers at airports serving the cities of Tours, Le Havre, the Paris region (Toussus-le-Noble), Troyes, Dijon, Annecy, Aix, Nîmes and Toulouse, concluding with Cassio 1's arrival at Angoulême.
The Cassio 1 aircraft to be utilized on this cross-country French tour serves as VoltAero's flying test bed in validating technologies for its production airplane versions.
At the heart of VoltAero's innovation is the company's proprietary hybrid-electric power module, which combines electric motors and internal combustion engines. With these multiple sources of energy, Cassio will ensure highly safe and efficient operations by utilizing one source of power (electrical or mechanical) – or both – depending on the flight scenario. In a typical trip, the module's electrical motors would be used for nearly-silent takeoffs and landings, with the internal combustion engine serving as a range extender once Cassio is airborne.
Production Cassio aircraft will have a power module with propulsive power ranging from 330 to 600 kilowatts, corresponding to the four-, six- and 10-seat versions. The Cassio 1 flight test aircraft is equipped with VoltAero's power module in its full-up 600-kilowatt version.
Source : VoltAero / Newswire
https://www.newswire.com
https://www.voltaero.aero/en/