Transavia Brings "Mall in the Sky" to Rotterdam Flights with AirFi Trial
Transavia is embarking on a three-month trial of the AirFi box to test the company's "Mall in the Sky" concep
Monday, September 25, 2023 – Amsterdam: Dutch low-cost carrier Transavia has begun a trial of the AirFi box that will enable passengers to access and buy in-flight entertainment content and order food and beverages from their seats. 
Transavia is trialling AirFi's solution on board its Boeing 737 aircraft based at Rotterdam The Hague Airport in the Netherlands. The carrier, a subsidiary of Air France-KLM, operates an average of 85 flights a week from the Dutch city to destinations across Europe and Morocco.  AirFi is committed to creating a truly successful "Mall in the Sky" experience for Transavia and will be is using the trial to research factors, including passengers' willingness to pay and conversion rates, to further optimise the platform for the airline while delivering value-added products and services that travellers want and need. 
In addition to passengers being able to order food and beverage to their seats from their own personal mobile devices, a broad selection of new-release films from Hollywood and around the world will be made available for purchase via the AirFi streaming platform.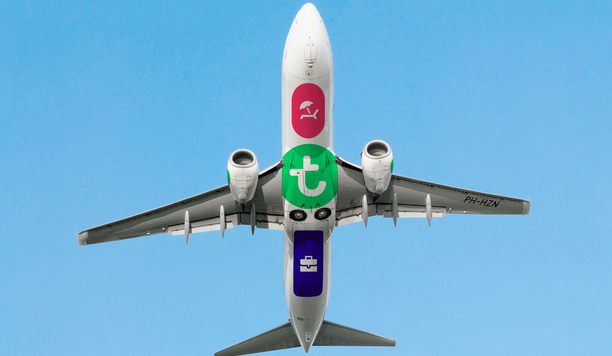 Job Heimerikx, AirFi's CEO, commented: "It's a great pleasure to be working with our long-standing partner Transavia at their Rotterdam base, which is just a stone's throw away from our HQ. We are excited to see how passengers interact with our "Mall in the Sky" concept, which we designed to simultaneously enhance the passenger experience and airlines' ancillary revenues. Transavia has always been at the forefront of these kinds of innovations, so we are looking forward to delivering a highly professional pilot for them." 
"Like a true mall, where there's a cinema at the centre to attract people. One of the big benefits of our open platform is that we can easily accommodate compelling partnerships like this one with Pathé," he adds. 
The trial builds on a well-established relationship between AirFi and Transavia, which already uses the airline technology provider's Connected Crew platform for onboard sales. 
It also broadens AirFi's existing work across the Air-France KLM Group. Most recently, AirFi collaborated with KLM Cityhopper on its entry into SkyTeam's Sustainable Flight Challenge. The company has also completed a project onboard KLM's Boeing 747 aircraft.  
END  
For media enquiries, please contact maryann@jetwaycomms.com  About AirFi  With offices worldwide, AirFi is a travel technology company that helps airlines deliver digital entertainment, shopping, and brand experiences to passengers, unlock operational benefits for crew and drive ancillary revenues from onboard sales. AirFi's state-of-the-art portable wireless streaming solutions are safe, proven, cost-effective, and easy to deploy. More than 70 airline and rail operators trust AirFi and its portfolio of commercial, fulfilment and content partners to provide enriching passenger experiences while supporting ancillary revenue strategies in the cabin. www.airfi.aero  

About Transavia For almost 60 years, Transavia has been taking passengers to over 100 destinations in Europe, the Middle East, and North Africa. With a fleet of 46 aircraft, Transavia transports eight million passengers a year from Amsterdam, Rotterdam, and Eindhoven and in Belgium from Brussels Airport. Transavia Netherlands accounted for a turnover of almost 1 billion euros in 2022. With Transavia Holidays, Transavia also offers complete holidays with a flight, accommodation and optional rental car, transfer or activity. Transavia Netherlands is part of the Air France-KLM Group. Sister company Transavia France flies from Paris, Montpellier, Lyon, Nantes. https://www.transavia.com/   
As part of the trial, a broad selection of movies are available for purchase via the AirFi platform.
source: