The Ministry of the Armed Forces is at the VivaTech 2022 show from June 15 to 18 at the Porte de Versailles exhibition center (Paris 15th).
Established as one of the priorities of the Military Programming Law (LPM) 2019-2025, defense innovation is part of a global approach aimed at constantly modernizing the means of our armies, directorates and services.
By taking part in the VivaTech show, the ministry is continuing its approach of opening up to the civilian world.
For this new edition, the entire defense innovation ecosystem will be present to meet professionals from the civilian world and the general public during a dedicated day on Saturday, June 18.
Innovative projects supported by the Directorate General for Armaments (DGA), the Defense Innovation Agency (AID), the General Secretariat for Administration (SGA) will be on display at the stand, the command of the cyberdefence (COMCYBER), the Joint Department of Infrastructure Networks and Information Systems (DIRISI) and the Aeronautical Maintenance Department (DMAé).
Finally, a space will be dedicated to the presentation of defense innovation professions and careers with meeting workshops, events and committees.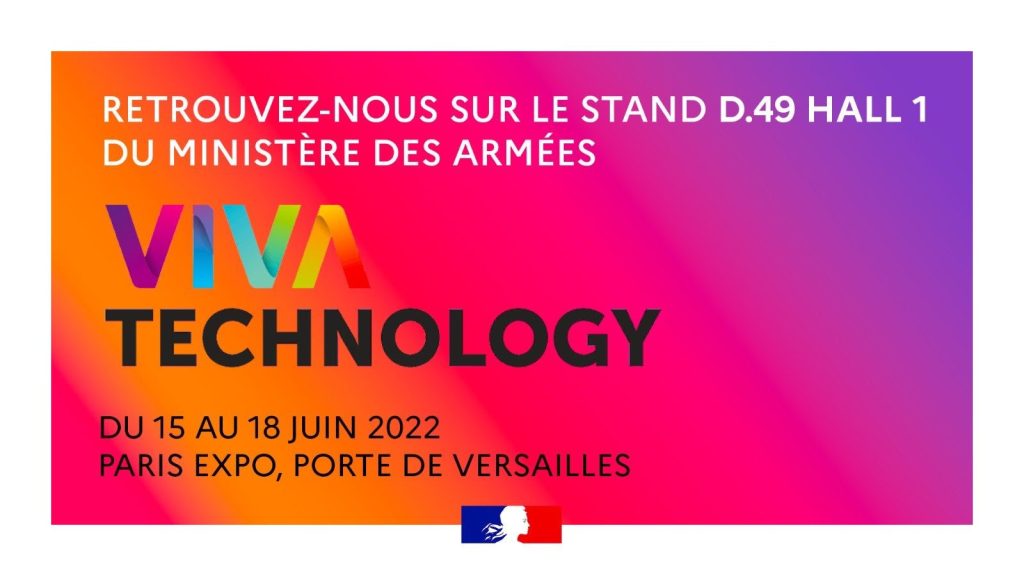 Source : Ministère Des Armées