2nd Edition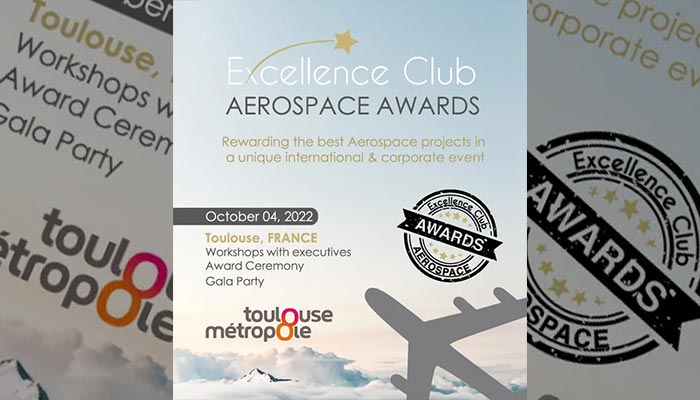 When: 4 October 2022 @ 14 h 00 min – 20 h 00 min Where: B612 – Centre d'innovation
3 Rue Tarfaya 31400 Toulouse
Organized in the heart of Europe's Aerospace capital, this international aerospace innovation event is designed to stimulate the industry and offer a new way to strengthen business and develop new markets. 5 prizes will be awarded: Green Aerospace, Artificial Intelligence, Innovation 2022, Connectivity/IoT, Inspiring student.
This second edition will be a confluence zone for aerospace professionals and students, serving a common interest for all companies: resilience to the current crisis, and the establishment of an ambitious future.
This prestigious event will take place at the iconic B612 Innovation & Research Center, Toulouse, France, on October 04, from 2 to 4 pm and 6 to 23 pm.
Where: B612 – Centre d'innovation – 3 Rue Tarfaya 31400 Toulouse