First Quarter 2021 Trading Update
Kifissia, 8 July 2021
AEGEAN announces the financial and operating results for the first quarter 2021.
It is noted that the release of the trading update for the first quarter was deferred due to the Share Capital Increase procedure which was completed in mid-June.
Travel restrictions during the second lockdown which remained in force in 2021, have negatively impacted the Group's activity and financial results in the first quarter of the year, as it was indeed the case for the last quarter of 2020 as well.
More specifically, consolidated revenues reached €44,3 mil., 70% down compared with the respective quarter in 2020.
Passenger traffic stood at 460 thousand, 78% less compared with the first quarter of 2020 (82% less compared with the respective period in 2019), while total capacity offered as measured in available seat kilometers (ASK's) decreased by 69% compared with the respective quarter in 2020 (or by 71% compared with the first quarter of 2019).
Net losses after taxes reached €44,5 mil. from net losses after taxes €85,4 mil. in the first quarter of 2020, with a significant effort to contain operating expenses.
Cash and cash equivalents on 31/03/2021 amounted €417,8 mil., not including the inflows from the share capital increase proceeds which AEGEAN has completed in June 2021 or the State Aid grant.
Mr. Dimitris Gerogiannis, AEGEAN's CEO, commented:
"Group's flight activity stood at particularly low levels in the first quarter of 2021, due to the second wave of the pandemic and the restrictive measures which have impacted our results.
Similar was the course of the second quarter of the year until the beginning of June. However, on a cashflow level, as already guided, due to pre-sold tickets revenue the cashflow has turned positive as of May 2021 onwards.
From June 2021, following the partial lifting of the restrictions and the initiation of the touristic season, leisure traffic is showing gradual signs of recovery.
However, the course of the pandemic and its containment through the expected accelerated vaccinations pace, will play a vital role in the demand trend and the results during the second half of the year.
For the touristic season of 2021, the Group plans to strengthen its capacity in its regional bases, while also supporting its Athens main hub.
During the third quarter we are targeting to restore 75-80% of our capacity while in parallel maintaining the flexibility in this volatile market environment".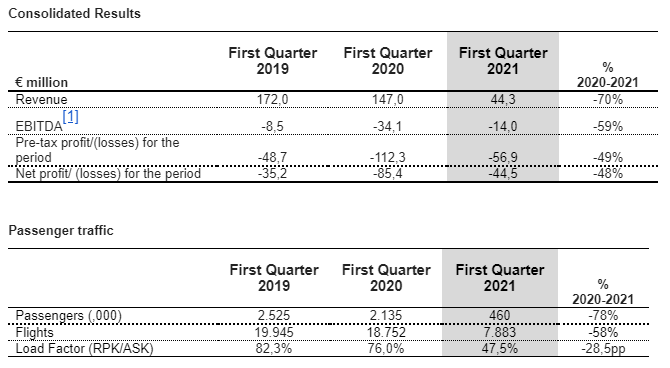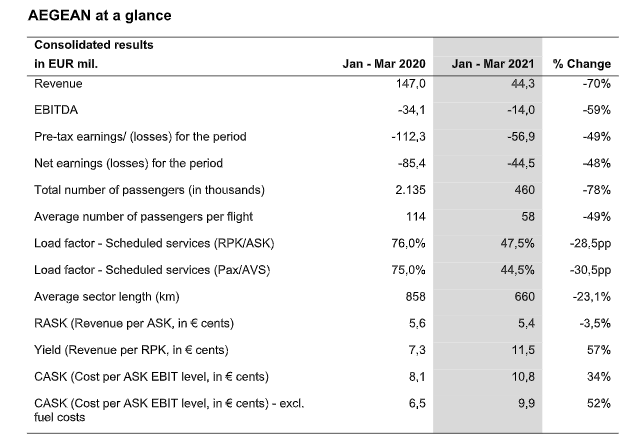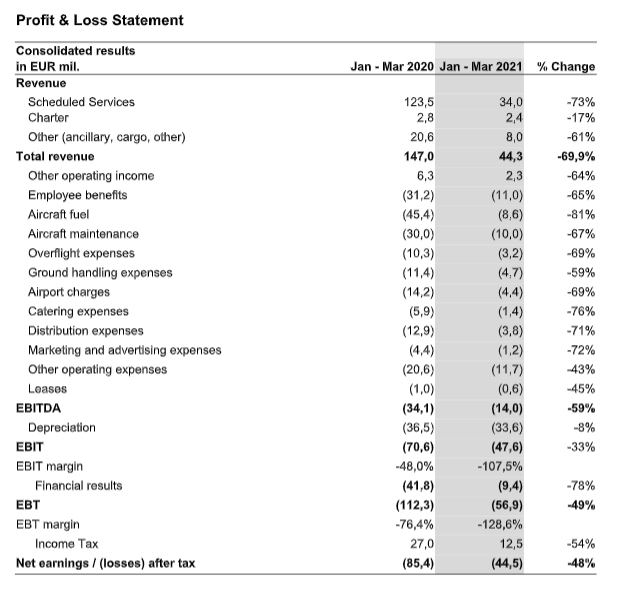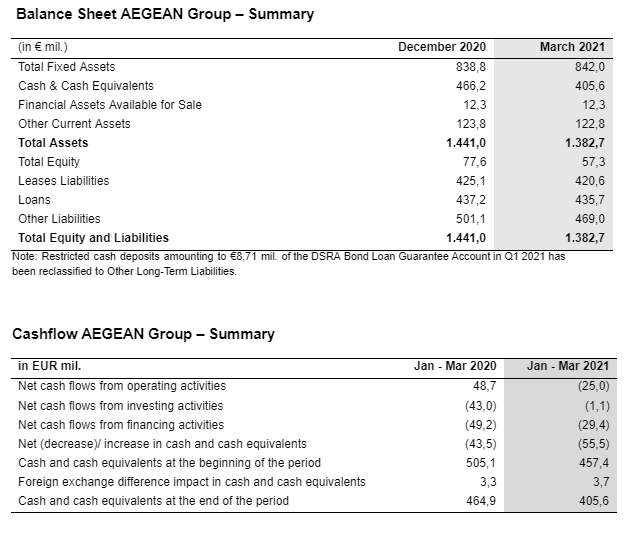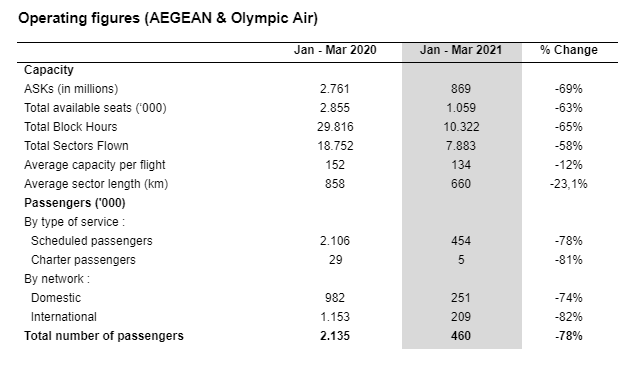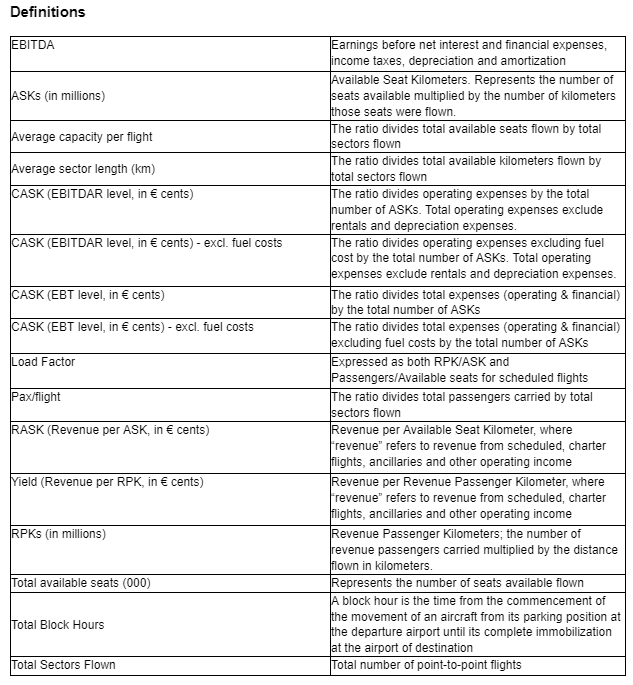 SOURCE : AEGEAN