Operations on the Osaka (Kansai), Seoul (Incheon) route will resume on August 28
International flights will be resuming for the first time in about one year and four months
Ticket sales start June 28 at 1:00 p.m.
Six round-trip flights a week
Osaka June 28, 2022 – Peach Aviation Ltd. (hereafter, Peach; Representative Director and CEO: Takeaki Mori) announced the resumption the service on the Osaka (Kansai) – Seoul (Incheon) route on August 28, 2012. Tickets will go on sale today at 13:00.
The Osaka-Seoul route will resume service after approximately two and a half years since its suspension on March 9, 2020, with six round-trip flights per week for the time being.
Peach, which aims to make easy air travel a reality, has revolutionized the concept of international travel by offering day trips overseas, and has served approximately 13 million passengers on Peach's international routes to date, including approximately 5 million passengers on routes between Japan and South Korea.
CEO Mori, commented on the resumption of international flights, "Thank you for your patience, Peach's international flights are back! Peach's international flights have been suspended for a long time due to the Corona disaster, but Peach will gradually resume flights starting with this route, which was Peach's first international flight. Peach will continue to provide easy, low-fare air travel as a bridge between Asia and Japan and Korea. Peach will continue to expand its international network in order to attract more international visitors to the 2025 Osaka World Expo by resuming international flights. We look forward to the further growth of international exchange between people in Japan and Korea.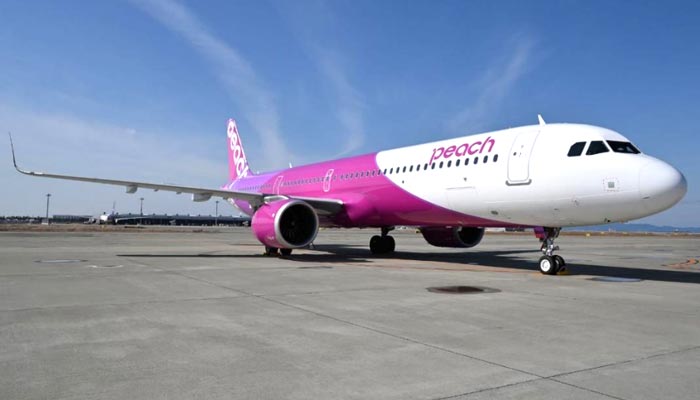 With the resumption of international flights, Peach will once again become a "bridge to Asia" and contribute to the revitalization of population exchange between Japan and the rest of Asia by providing easy air travel and thorough infection control measures with safety as the top prio.
Peach has suspended all international flights since April 8, 2021, and will resume international flights for the first time in vapproximately one year and four months.
Period: August 28, 2022 – October 29, 2022
Osaka (Kansai) – Seoul (Incheon) Route

June 28 (Tuesday) at 1:00 p.m.

¥5,280 – ¥26,980 ("Simple Peach" one-way fares)
Peach does not impose a fuel surcharge (Fuel special additional fare).
Taxes and fees will be charged in addition to the fare.
〈Special Notes〉
• The above fares refer to a Simple Peach one-way fare (including consumption tax) per seat.
• Payment charges and airport usage fee, etc. are required separately.
• Check-in baggage and seat reservations are charged separately.
• Booking fees are charged separately when tickets are purchased at the Contact Center or airport
counter.
• Fares and usage conditions may change or be added to without prior notice.
• Flight schedules assume approval by the relevant authorities
About Peach (www.flypeach.com)
Peach began its operation in March 2012, based in Kansai International airport with seven hub airports in New-Chitose, Sendai, Narita, Chubu, Kansai, Fukuoka and Naha, Peach operates 33 domestic routes and 17 international routes with fleet of 36 aircraft. On March 1st, 2022, Peach celebrated the 10th anniversary of its operation.