Jan
7
Mon
AIAA SCIENCE AND TECHNOLOGY FORUM

@ Manchester Grand Hyatt Hotel 1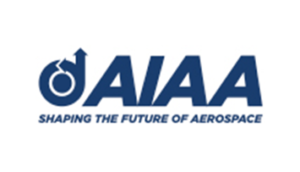 Join the largest event for aerospace research, development, and technology in the world! Reach nearly 4,000 attendees from over 1,300 organizations or companies from around 40 countries. The program covers the science, technologies, policies, and regulations that are shaping the future of aerospace.
"We attend SciTech because it is one of the most compelling events on the North American Aerospace Calendar … it brings both academia and industry together to work on some of the really challenging and complex problems the industry has to tackle if it's going to move forward and deliver the next generation of aerospace technology" Robert Hardwood, Industry Director, ANSYS
BECOME AN EXHIBITOR
AIAA forums and expositions attract thought leaders and experts from around the world who are making breakthroughs in aerospace. Promote your company's assets to leading government agencies that fund multimillion-dollar contracts. Discover a workforce that is conducting cutting-edge research that will improve your company's products and bottom line. Celebrate the accomplishments of preeminent individuals and teams who have long and highly contributory careers in aerospace. Shape the future of aerospace with us.
Apr
6
Wed
"Air transport crisis and climate change"-[LECTURE]-06-04-2022-05:00 pm

@ ETSIAE
Apr 6 @ 17 h 00 min – 18 h 00 min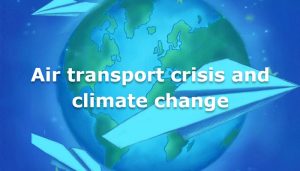 This lecture will be presented in English


Organised by the Escuela Técnica Superior de Ingeniería Aeronáutica y del Espacio (ETSIAE) and the Air and Space Academy (AAE).

PROGRAMME
17:00 – Welcome address by Mrs. Cristina Cuerno, Director of ETSIAE
17:05 – The Air and Space Academy, Mr. Antonio Viñolo, Vice President of the AAE
17:10 – Lecture "Air Transport in Crisis and the Climate Change" presented by Mr. Michel Wachenheim, President of the AAE
17.30 – Round Table
Moderator : Mr. Gustavo Alonso, ETSIAE's Professor
Participants:
Mr. Michel Wachenheim, AAE
Mr. Alfredo Iglesias, AESA (Spanish Aviation Safety Agency)
Mr. Manuel Huertas, Airbus
Mr. Óscar Castro, COIAE (Official College of Aeronautical Engineers of Spain)
Session closure by Prof. Gustavo Alonso