Feb
13
Wed
AERO'NOV CONNECTION

@ Palais des Congrès Paris Saclay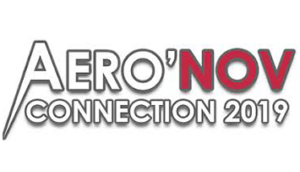 Aero'Nov Connection aims at gathering contractors and technology suppliers active in aerospace in order to encourage technical processes transfers and technology/business collaborations.
EXHIBITION AREA & B2B MEETINGS
Opportunity to participate to targeted meetings or to informal visit on the exhibitors' booths. You will receive the complete list of participant before the event if you want to chose the companies you would like to meet. The aim is to encourage business and technological partnerships.
CONFERENCES
Organized in parallell to the exhibition and meetings activities, they are presented by major speakers of the sector (industrials, partners, …) and have a duration of 30 minutes each. The objective is to give an overview of the last innovations and trends in aerospace.
START-UP & PITCH INNOVATION
Aero'Nov Connection 2018 hightlighted 5 innovative start up offering breakthrough technology for aerospace industry. The selected companies competed during the first Aero'Nov Innovation Pitch. An audience of industrial experts elected S2P – Smart Plastic products the most innovative company according to various criteria (product potential, innovation level…). In 2019, the innovation pitches will also be organized.
Apr
4
Thu
ROTORCRAFT ASIA

@ Changi Exhibition Centre (CEC)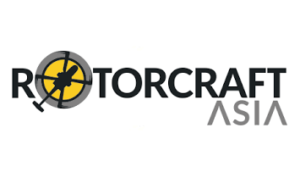 The Best Of Rotorcraft. In One Great Lift Off
Asia Pacific is the fastest-growing region in the world and market outlook suggests that the region's rotorcraft industry will follow the same flight path. In fact, its helicopter fleet is projected to grow at a CAGR of 21.6%, faster than any other region worldwide.
Rotorcraft Asia is designed to tap this increasing wealth of opportunities in the thriving Asia Pacific and address growing demand from its four largest sectors – oil and gas (comprising 40% of the civil helicopter market's annual sales), corporates, medevac and law enforcement.
This comprehensive exhibition spans the full rotorcraft supply chain, from airframes, components and parts, to avionics, safety systems, MROs and more. Other event highlights include business and technical conferences, static displays and customer flight demonstrations.
This is the prime platform for buyers and sellers to renew ties, build new partnerships and take off in the exciting Asia Pacific market.
Building upon the success of the inaugural edition, Rotorcraft Asia 2019 is landing in Singapore at the Changi Exhibition Centre from 9-11 April 2019. Be there when we land !
Apr
6
Wed
"Air transport crisis and climate change"-[LECTURE]-06-04-2022-05:00 pm

@ ETSIAE
Apr 6 @ 17 h 00 min – 18 h 00 min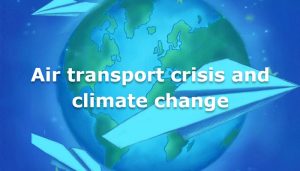 This lecture will be presented in English


Organised by the Escuela Técnica Superior de Ingeniería Aeronáutica y del Espacio (ETSIAE) and the Air and Space Academy (AAE).

PROGRAMME
17:00 – Welcome address by Mrs. Cristina Cuerno, Director of ETSIAE
17:05 – The Air and Space Academy, Mr. Antonio Viñolo, Vice President of the AAE
17:10 – Lecture "Air Transport in Crisis and the Climate Change" presented by Mr. Michel Wachenheim, President of the AAE
17.30 – Round Table
Moderator : Mr. Gustavo Alonso, ETSIAE's Professor
Participants:
Mr. Michel Wachenheim, AAE
Mr. Alfredo Iglesias, AESA (Spanish Aviation Safety Agency)
Mr. Manuel Huertas, Airbus
Mr. Óscar Castro, COIAE (Official College of Aeronautical Engineers of Spain)
Session closure by Prof. Gustavo Alonso