Feb
7
Thu
"Civil transport and air combat: what pilots for tomorrow?" by Excellence Club Aerospace

@ L'Envol des Pionniers - Toulouse
Feb 7 @ 18 h 30 min – 22 h 30 min
Through the organization of conferences on high-flying themes, the Excellence Club Aerospace brings together experts from the aeronautics and space industry in prestigious locations and contributes to forming fruitful relationships between industry players.
The changing role of pilots: a problematic issue for air transport which will be the subject of the February 7 conference-debate
Are you a pilot, an aspiring pilot, an instructor, a professional in the aviation industry or just an aviation enthusiast? The Excellence Club Aerospace invites you to participate in a high-profile conference-debate held in a place steeped in history.
Civil and military experts will meet to discuss and debate the issues that concern all players in the aviation industry: how will the role and environment of technical sailors evolve in the coming years? What impacts on our society? How do aircraft manufacturers envision the cockpits of tomorrow? How to train the future generation of pilots? What is expected of today's driver?
Answers to these many questions on February 7 at the Envol des Pionners in Toulouse, in the presence of an exceptional panel of speakers:
Commander Jean-Michel BIGARRE, Director of Airbus pilot training
Didier POISSON, experimental test pilot and flight operations and certification manager at Thales.
Pierre-Henri CHUET, former pilot of Rafale and Super-Etandard at Aéronavale
Geoffroy BOUVET, President of the Association of Aviation Navigating Professionals
Serge GOURLAOUEN, president of Air Paris Academy Training and CNRS researcher
Philippe LIEVIN, Marketing Director Collins Aerospace Avionics Europe
The presentations will be punctuated by networking and networking times, during which participants and speakers will be able to interact around a cocktail party.
At this event open to the international public, presentations will be in English
With :

Useful information :
We will welcome you from 18:30, the conference will start at 19:00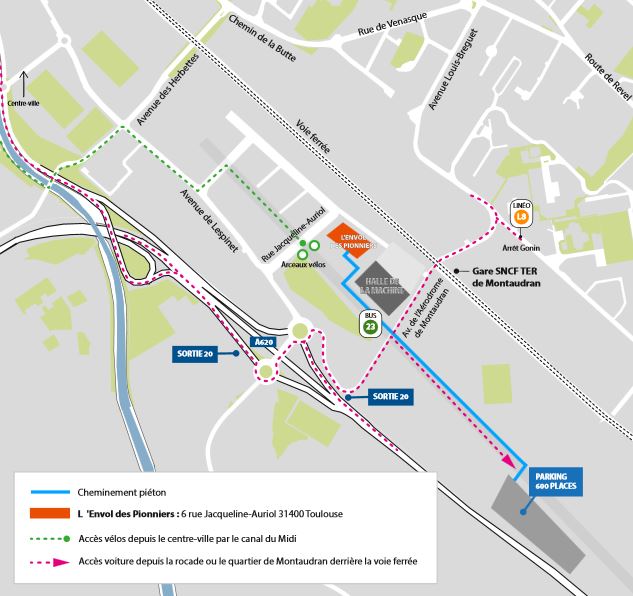 Visit our store to register online
Apr
6
Wed
"Air transport crisis and climate change"-[LECTURE]-06-04-2022-05:00 pm

@ ETSIAE
Apr 6 @ 17 h 00 min – 18 h 00 min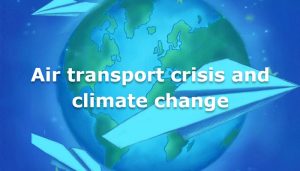 This lecture will be presented in English


Organised by the Escuela Técnica Superior de Ingeniería Aeronáutica y del Espacio (ETSIAE) and the Air and Space Academy (AAE).

PROGRAMME
17:00 – Welcome address by Mrs. Cristina Cuerno, Director of ETSIAE
17:05 – The Air and Space Academy, Mr. Antonio Viñolo, Vice President of the AAE
17:10 – Lecture "Air Transport in Crisis and the Climate Change" presented by Mr. Michel Wachenheim, President of the AAE
17.30 – Round Table
Moderator : Mr. Gustavo Alonso, ETSIAE's Professor
Participants:
Mr. Michel Wachenheim, AAE
Mr. Alfredo Iglesias, AESA (Spanish Aviation Safety Agency)
Mr. Manuel Huertas, Airbus
Mr. Óscar Castro, COIAE (Official College of Aeronautical Engineers of Spain)
Session closure by Prof. Gustavo Alonso
Oct
4
Tue
Excellence Club Aerospace Awards 2022 – 2nd Edition

@ B612 - Centre d'innovation
Oct 4 @ 14 h 00 min – 20 h 00 min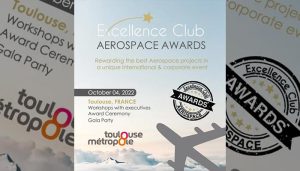 Organized in the heart of Europe's Aerospace capital, this event is designed to stimulate the industry and offer a new way to strengthen business and develop new markets.
This second edition will be a confluence zone for aerospace professionals, serving a common interest for all companies: resilience to the current crisis, and the establishment of an ambitious future.
This prestigious event will take place at the iconic B612 Innovation & Research Center, Toulouse, France, on October 04, from 2 to 8 pm.