Oct
16
Wed
FLUID PROCESSING MEETINGS

@ Lyon, France
Oct 16 @ 8 h 00 min – Oct 17 @ 17 h 00 min
FLUID PROCESSING Meetings est un événement à taille humaine qui privilégie la qualité et la personnalisation du contact : des rendez-vous pertinents, ciblés et efficaces qui vous font gagner plus que du temps. L'organisation exclusive de rendez-vous entre fournisseurs et donneurs d'ordres, ainsi que la méthodologie de la convention d'affaires, garantissent des entretiens à haute valeur ajoutée.
Nov
14
Sun
Key industry and government leaders to take center stage next week

@ Dubai Airshow 2021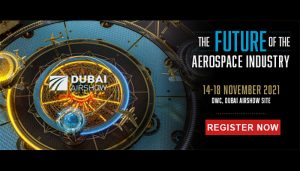 With less than a week to go, we are extremely excited to host some of the most prominent industry and government leaders that will take center stage at the Dubai Airshow 2021 from 14 – 18 November.
With 4 conference stages, 9 tracks and 250+ speakers that will be delivering over 50 hours of content, this year's edition will be unmissable for those keen to discover opportunities, trends and insights from market leaders and trailblazers within the global aerospace industry.